Looking for property management in Grand Rapids, MI?
We provide comprehensive property management solutions
We Keep Our Homeowners Satisfied
Our property management approach generates real results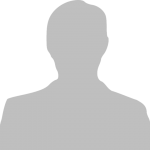 I'll Be a Customer for Years to Come
"Being many states away it takes a lot of trust to put someone else in charge of your investment. Jon has done a fantastic job of that. His maintenance crew are fast and the pricing isn't bad. At times I may become confused about certain aspects of the owner side of renting my house; Jon is quick to educate me and makes me feel comfortable, as well as ensuring me I am not a thorn in his side. Communication is key, and Jon has that and a lot more. His business is thriving due to the fantastic way it is managed. I will be his customer many years to come."
 - Robert Simon, Satisfied Client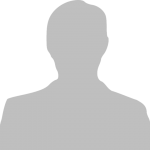 I Wish I'd Chosen Simple Sooner
"I enlisted Jon's help a year ago. At that time I was at my wit's end with managing my rental property. This year has been completely different. Jon has taken control of the property and it's been great! He is professional, attentive and dependable. I haven't had an issue that he has not resolved for me. I wish I had met him A LOT sooner!"
 - Suzanne Wendt, Satisfied Client
Why Choose Simple Property Management?
Learn what makes our team an ideal partner
We Keep You Constantly Informed
We understand you want to stay abreast of the latest circumstances impacting the health of your real estate investment. We do everything possible to keep you in the loop, and we respond to your emails & phone calls promptly.
Our Team Stays Connected with Technology
We're no longer living in the 1980s, so why do so many property managers still use paper statements and classified ads to run their businesses? At Simple Property Management, we've embraced tools like online account portals and digital property listings. These tools keep us efficient & help us better connect with you.
Customer Service is Our Priority
Our management staff aims to provide the very best customer service in the industry. We treat our clients and tenants with respect, and we go the extra mile to ensure satisfaction. Not only is our team friendly and accessible, but we use our knowledge and expertise to resolve problems quickly for you.
Honesty Defines Our Management Approach
Many property owners find themselves discouraged after working with property managers who put the mighty dollar above all else. We offer a simple alternative to the cutthroat management techniques many others use. Our team provides honest, transparent service & we put your needs first. That's our commitment to you.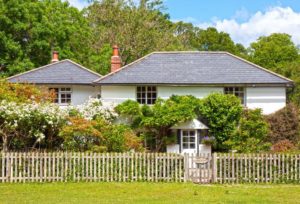 Grand Rapids is the second largest city in the state of Michigan, and it is consistently named one of the best mid-sized towns in the country. This perfect spot on the west coast is perfect for beach enthusiasts, party people, and families alike. The urban nightlife features top-quality restaurants and breweries. After locals are done getting a bite to eat, they can take an evening walk on the soft sand of Michigan's shore.
Aside from the nightlife, Grand Rapids also accommodates the kids. Family-friendly activities include visiting the Children's Museum or the John Ball Zoo.
Investing in Grand Rapids, MI Rental Property
Grand Rapids, MI has a thriving housing market because of its consistent traffic of residents and visitors. With all the amenities anyone could ask for, Grand Rapids is an appealing place to live for anyone in the West Michigan area. That's why locals are constantly moving into Grand Rapids and its surrounding areas.
This area is especially profitable when it comes to owning rental property. More people rent now than ever before, and an urban place like Grand Rapids, MI is no exception. If you plan to own property in the area or already do, it's important to find property management in Grand Rapids, MI to help make your investment a success.
Property Management in Grand Rapids, MI
Owning rental property in the populous Grand Rapids, MI is a daunting task. Tenants often have particular needs that need to be met, which can be incredibly time-consuming to keep up with.
Simple Property Management is an experienced company that specializes in property management in Grand Rapids, MI. While Grand Rapids is a complex and dynamic city, property management should be simple and efficient. Our team of locally trusted experts prides ourselves on our smart, yet simple approach that makes life easier for both you and your tenants.
Don't just take our word for it, start working with Simple Property Management and hit the mark on your real estate goals every time.
Grand Rapids is a Michigan city on the Grand River, east of Lake Michigan. On the outskirts, the Frederik Meijer Gardens and Sculpture Park has a tropical conservatory and multiple gardens. - Wiki
Experienced Grand Rapids Property Management Company