Benefits so good,
you may never
want to leave.
We don't just want you to rent from us. We want you to stay with us. At Simple Property Management, making you feel at home is everything. We created a benefits package that is sure to make you very happy the entire time you're here.
All of our residents receive the following benefits: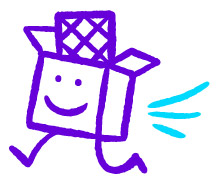 Filter Delivery Service
Changing filters is as easy as
opening the front door. This service
helps you save up to $250/year
and reduces the hassles of repairs.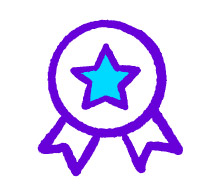 Resident Rewards Program
Rewards! Earn rewards and save
on everyday expenses for the best
rental experience you've ever had.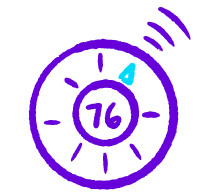 Utility Connection Concierge
We take the frustration out of setting
up utilities. One call sets up utility,
cable, and internet services – and
makes sure you get the best price.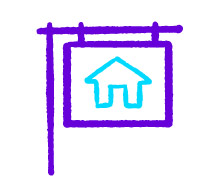 Resident Home Buyer Benefit Program!
You can receive a $500.00 credit towards your closing
costs if you decide to work with one of our Preferred Realtor Partners (not affiliated w/Simple PM) to purchase your new home.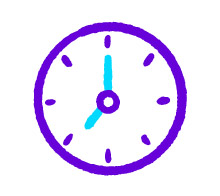 24/7 Maintenance Coordination
It always seems like things happen
after hours. This makes reporting those
pesky maintenance issues easy
and fast either online or by phone.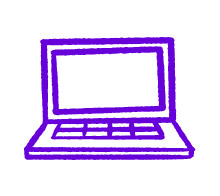 Online Portal
Access your documents and pay
rent through our easy to use
online portal.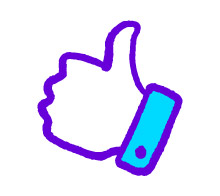 Vetted Vendor Network
We may find the technicians, but
you can feel safe knowing they're
reputable, licensed, and insured
for every job.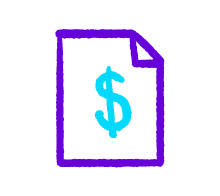 Credit Reporting
You'll love this. Every time you
pay your rent on-time, we report
it. That can boost your credit
score by 20 points or more.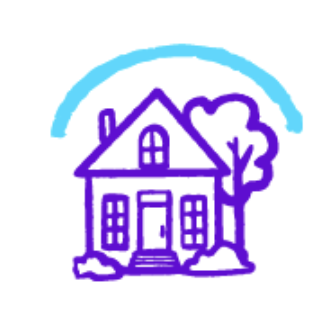 Renters Insurance Program
We've secured the industry-leading value policy from an A-rated carrier.  You'll benefit by being added to our master policy so all of your insurance requirements in our lease are met.  If you want a retail individual policy, you can still get that at any time.
Frequently Asked Questions
Q: Can I opt-out of the Resident Benefits Package?
A: No. Simple Property Management is providing the Resident Benefits Package to all tenants and there is no option to opt-out.
Q: What if my property doesn't have a furnace filter. Can I receive a discount?
A: Unfortunately, no. The package is all-inclusive, even if one or more of the benefits may not apply to the property that you have applied for.
Q: Can I opt-out from having my rent payments reported to the credit bureau?
A: No. All payments from our residents are reported.
Q: What else does the Resident Benefits Package Include?
A: ID theft up to 1 million dollars.
Q: What does the Resident Benefit Package cost?
A: The cost is $39.95 per month WITH renters insurance or $29 total per month if you opt out of the renters insurance program.  See opt-out information below.
Q: Can I opt out of the renters insurance? 
A: Yes you can!  That will lower your resident benefit package cost by $10.95/MO.  You may find you cannot find insurance for that cheap on the open market.
Q: Is there any coverage for my items/contents?
A: Yes, there is $10,000 for contents coverage on the UNIT (not per leaseholder).  Our suggestion would be to either upgrade contents insurance through our master policy OR get contents-only coverage on the open market.
Q: Can I upgrade my coverage?
A: Yes!  To upgrade your insurance, you can fill out your information and select additional coverage here: https://insurance.residentforms.com
Q: I have questions about coverage, who do I contact?
A: For questions on coverage, you will need to contact our insurance provider here: insurancesupport@secondnature.com  Since we are not insurance brokers, we can not discuss coverage.
Liability Insurance Requirements and Program:
The Landlord requires the Tenant obtain liability coverage of at least $100,000 in property damage and liability coverage from an A-rated carrier and to maintain such coverage throughout the entire term of the Lease. Tenant is required to furnish Landlord evidence of the required insurance prior to occupancy, at the time of each lease renewal period, and upon request.
To satisfy the insurance requirement, Tenant may either (1) be automatically enrolled into the Landlord or Property Manager's Master Policy that satisfies the coverage requirements as part of the RBP; or (2) obtain alternative liability coverage from an insurer of Tenant's choice that meets the requirements set by the Landlord herein. The option Tenant chooses shall not affect whether Tenant's lease application is approved or the terms of Tenant's Lease. Tenant's election shall be determined by the actions of the Tenant as provided below:
⦿  Option 1: Master Policy (Automatic Enrollment) – If the Tenant does not provide evidence of the required insurance coverage by the Lease commencement date, Tenant has elected to be automatically enrolled into an insurance policy as part of the RBP. Coverage will begin on the effective date of Tenant's lease and continue throughout the term of the Lease. Please refer to the evidence of insurance that is supplied by Simple Property Management Michigan for additional coverage details. The monthly premium for the elected insurance policy is $10.95.
⦿  Option 2: Tenant Policy (Policy Verification Required) - Tenant has elected to find, purchase, and maintain Tenant's policy that satisfies the Landlord's coverage requirements. Tenant must provide evidence of the required insurance coverage by the Lease commencement date. The RBP Fee will be adjusted accordingly. Visit http://insurance.residentforms.com/ and follow the instructions listed there to provide evidence of the required insurance coverage to your Landlord.
Please be sure that your policy meets the following criteria prior to submitting:
Policy is purchased from an A-rated carrier
Policy meets or exceeds the required $100,000 in property damage and personal liability
Simple Property Management Michigan is listed as additional interest
Simple Property Management Michigan address is listed as: PO Box 660121 Dallas, TX 75266
It is Tenant's sole responsibility to timely pay premiums directly to the Tenant's insurance provider to avoid cancellation of coverage. If the policy is canceled or lapses at any time during the term of the Lease, Tenant shall be subject to a cure lease violation admin fee of $50 and agrees to be subsequently enrolled into the policy referenced in Option 1 above.