July 2022 Grand Rapids Rental Market Update
July's Grand Rapids rental market is holding strong
The rental market in Grand Rapids is still strong, but you need to price your rental property accordingly. Residents are still looking for amenities like washer/dryer hookup, off street parking, and central air. The number of leads and showings remained high throughout July.
Grand Rapids, MI Rental Market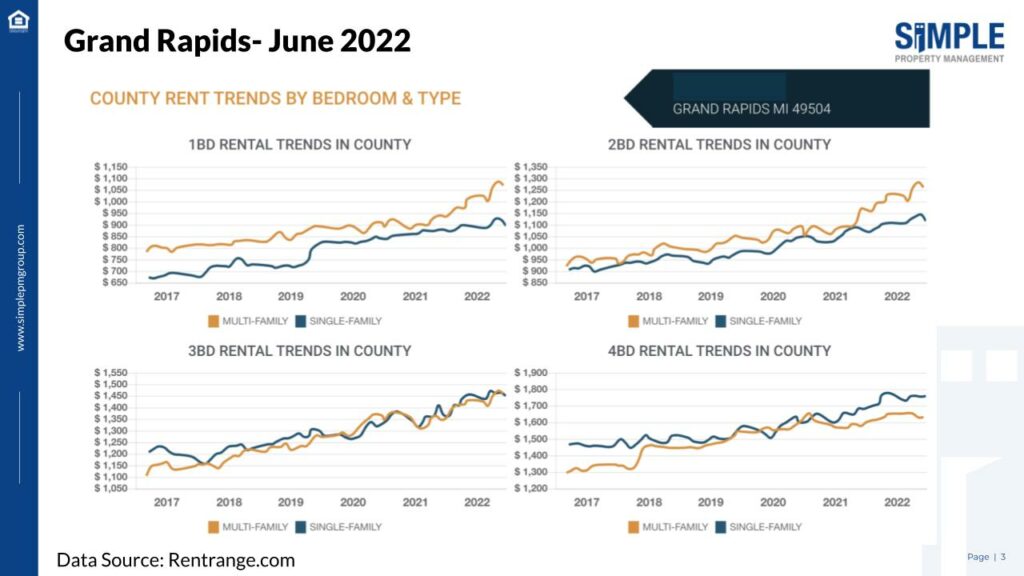 Looking at the rent trends data from June, there was a little dip at the end of the month except for 4 bedrooms which seems to have leveled off.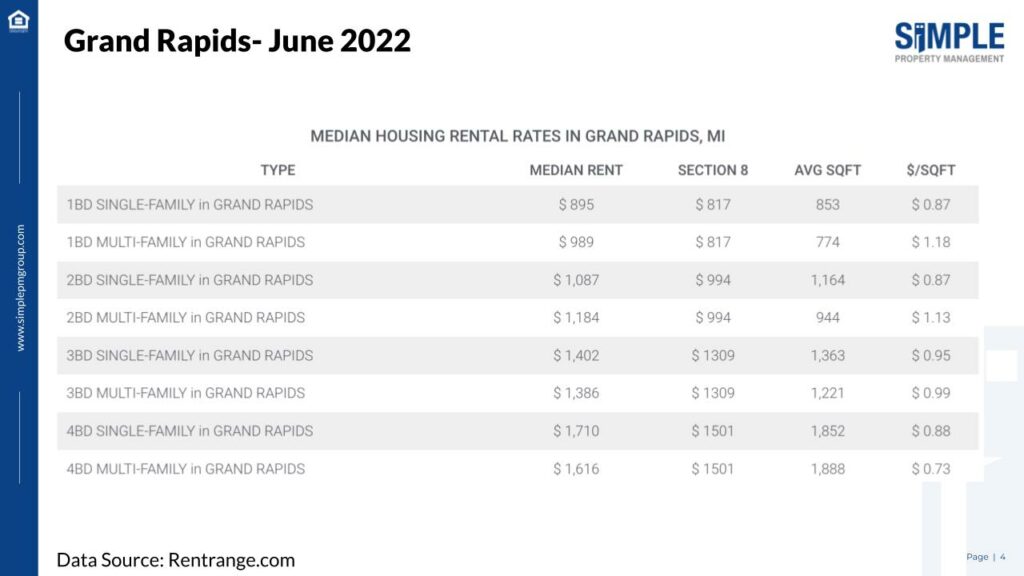 Keep in mind that the median rent is for both new and older properties. Newer properties are going to be at the higher end of the rent rates. There are many factors that can effect your rent rate. Read our article on How Much Can I Rent My House For?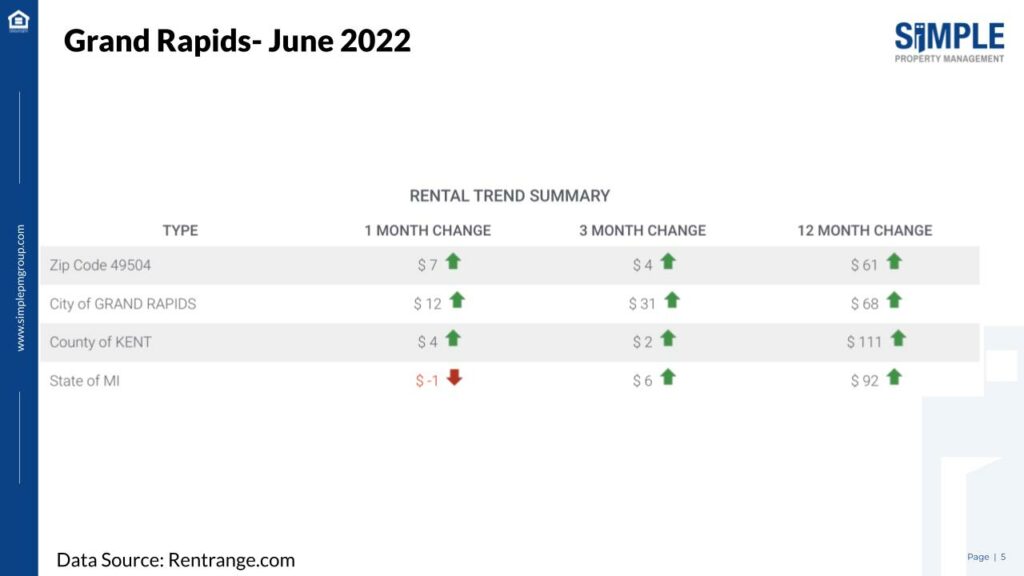 Rent rates do continue to rise aross the board but not as quickly as we have seen. The 3 month change is not nearly as significant of an increase as the 6 month change, but it continues to be a strong market.
Wyoming, MI Rental Market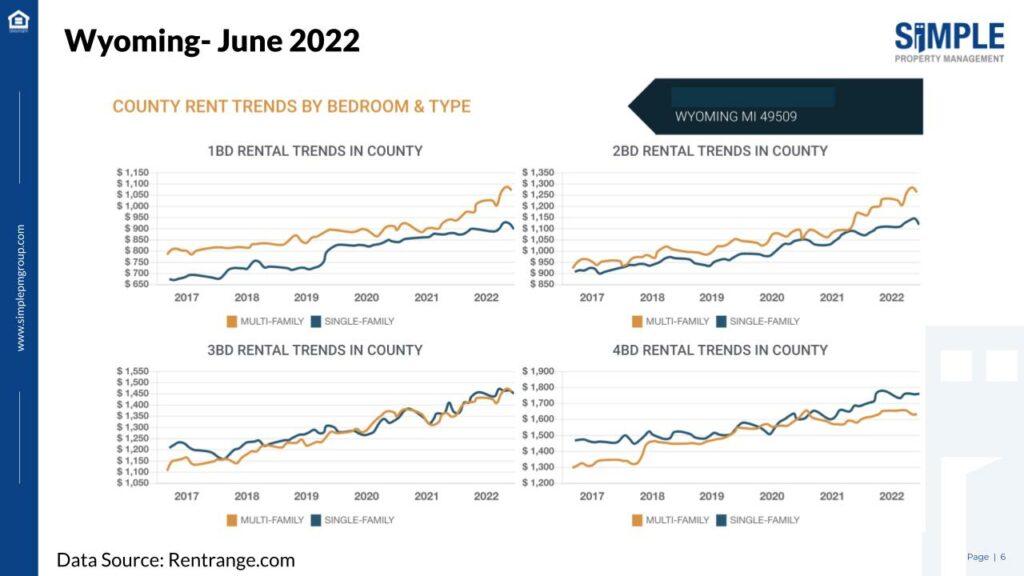 The Wyoming, MI county data for June 2022 shows the same tiny dip for everything except 4 bedroom properties which leveled off much the same as the Grand Rapids area.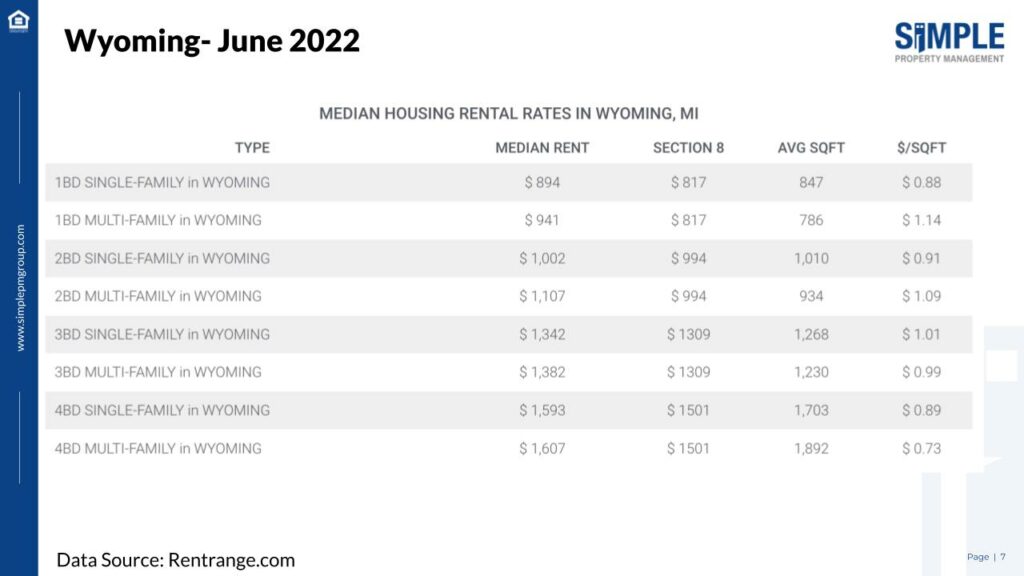 The median rent for Wyoming, while lower than Grand Rapids, is still great.
Demand Peaks Before the Start of School
As we get closer to the start of the school year, the demand will decrease as it does every Fall season. We will not see significant demand returning until the start of the new year. There will, of course, always be a steady number of people looking for homes even in the off season. Do keep in mind that rent rates and demand go hand in hand, so price your rental appropriately.
Other Notable Updates
Interest rates are rising
The number of leads/showings for our market properties is still high for now
The week of July 18-24, we had the most showings we've had in July. We anticipate the demand to continue up until the start of school as families try to get settled in before it begins.
We have not heard any news about the Eviction Diversion Program on whether it is coming back or not and when it might start.
Looking for a property management company in Grand Rapids?
Feel free to reach out to Jon at jon@simplepmgroup.com or (616) 329-6318.