Lawn Care Rental Properties
Many owners ask the question, "Should I pay for lawn care and landscaping or should the tenant pay?  Should I pay for snow removal?".  Read below to learn about lawn care rental properties!
When someone is looking for property management in Grand Rapids, they usually ask us about snow removal.  Snow removal is always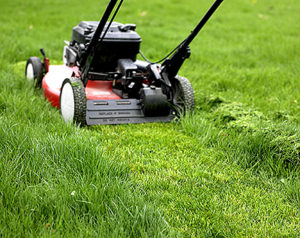 an easy answer.  If it is a single family home, then you should not pay for snow removal. If someone slips and falls, you do not want that liability. You also do not want to get the call at 6AM because the tenant is stuck in their driveway and your plow guy hasn't plowed yet. It's not worth the headache, so do not do it.
Leaving a snowblower for a tenant to use also opens you up to liability. What happens if they break it or hurt themselves? Again, too much of a headache. On larger unit properties, you may need to cover snow removal, but make sure you have good insurance.
We also get a lot of questions on lawn care. Some owners want their property mowed every week, some want it mowed twice a week, and some every two weeks. Most tenants are going to mow every two weeks and rarely trim the yard. If the tenant mows every two weeks, you should be in good shape.
If you are thinking about selling your home, your property manager in Grand Rapids should suggest that you take care of mowing. This is so that your yard stays in tip-top shape, and when you are ready to sell, you have much less work on the lawn to do. Some owners do not trust that the tenant will mow 
consistently
 enough, so they also pay for lawn care.
Most tenants are not going to take care of flower beds, planters, trimming, and other misc. items. Take those special planters, flowers, hanging baskets off the property.
If you would like a free rental assessment, contact us today!
---
Simple Property Management is a leading Grand Rapids property management company and specializes in working with property owners with one to 30 rental units. You can contact us at 616-329-6318 or info@simplepmgroup.com