We have many owners that approach us and ask what our process is for properly screening tenants. The process is very simple. We suggest developing your process and sticking to it!
SCREENING TENANTS FOR SUCCESS
TENANT APPLICATION
The first step to screening tenants is to have a good application and charge for it! Charging an application fee will weed out some of the bad applicants. You have get a good application from the Grand Rapids 
Rental Property Owners Association.
 This application will need to 
be signed by
 the tenant to run credit, check income, and other for other uses.
CREDIT SCORE
Look at other management companies and find out what their 
minimum
 credit score is for prospective tenants
. Most have a 
minimum
 credit score of 500-650. When you receive the application from the tenant, make sure you run their credit to check the score.
BACKGROUND
It is very important to have a process and guideline for background on prospective tenants
. HUD changed their rules on criminal records in 2016. Make sure you check HUDs rules and confirm your guidelines are legal. This is very important in your process of screening tenants. 
View them here!
INCOME
Confirm the income of the tenant! We see many owners that take the tenant's word for it. Check their check subs and/or call their work to confirm the income. A good run of thumb is 3X income compared to rent. If the rent is $1,000/MO, look for $3,000/MO in income.
RESIDENTIAL HISTORY
Check the rental history of the tenant. You may need to go to two of the prior landlords to get proper verification. Many landlords do not do this step and it bites them in the end.
CHECKLIST
Create a check list that you can input the information and 
quickly
 decide if the tenant meets your criteria or not
.
ADVERSE ACTION LETTER
If you deny a tenant, make sure you send that adverse action letter! The adverse action letter is a letter that explains why the tenant 
is denied
.
If the tenant is eager to move in, sign a lease, give you deposit money, etc., then that can be a sign that the tenant won't qualify for the rental.  Screening a tenant isn't necessarily hard, you just need to follow all of the rules so you don't end up in court! If you have any questions, you can 
contact us today!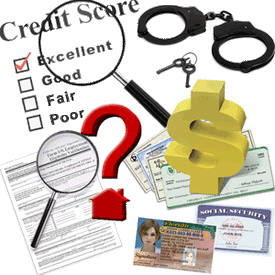 If you would like a free rental assessment, contact us today!
---
Simple Property Management is a leading Grand Rapids property management company and specializes in working with property owners with one to 30 rental units. You can contact us at 616-329-6318 or  info@simplepmgroup.com